Team Feature
24 Jan 2023

1 Minute to read
Team Feature
Updated on 24 Jan 2023

1 Minute to read
---
Note
This is a machine-translated version of the original Japanese article.
Please understand that some of the information contained on this page may be inaccurate.
This is a help page about team features.
supplement
The team function is a paid option.
To do so, please contact your sales representative or Customer Success.
summary
The Teams feature in TroCCO uses two concepts: teams and resource groups to manage operational permissions for various settings created on Trocco.
The TROCCO Teams feature recommends that you create a team that is appropriate for your actual department.
Then, grant each team a role for any resource group.
This allows you to set what operations are allowed for any resource group and resources belonging to the resource group on a team-by-team basis.
roll
A role is a collection of privileges to perform an operation.
In Trocco, there are two types of roles: roles for teams and roles for resource groups.
For more information about each role type and corresponding operational privileges, see Team and resource groups.
resource
A resource is a variety of configurations that exist on Trocco.
Specifically, the following settings are defined as resources:
Forwarding settings
Datamart Definition
Workflow Definition
dbt job settings
dbt Git repository
Connection Information
Git repository integration
Conceptual diagram of team functionality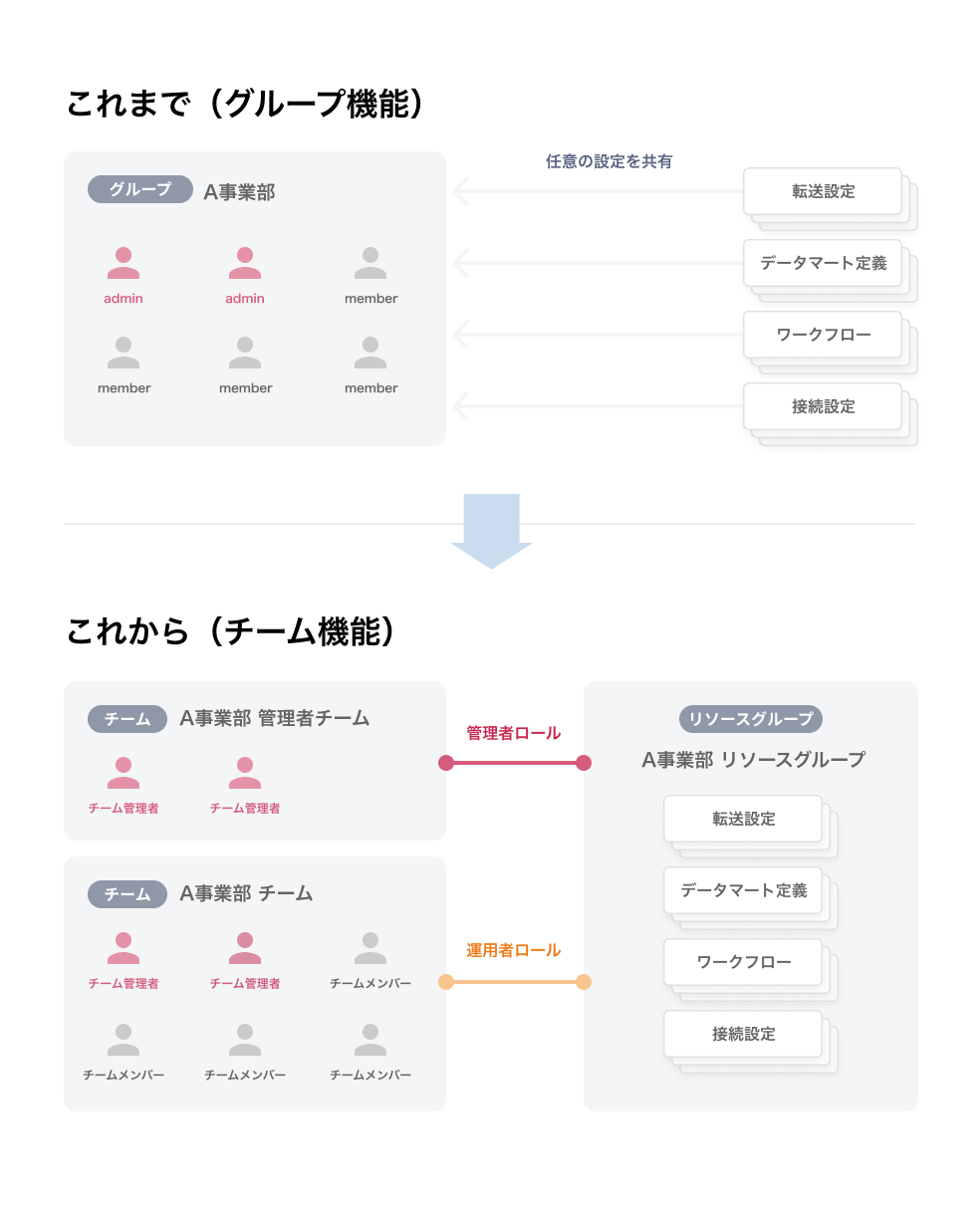 ---
Was this article helpful?
---
What's Next