Metadata Search
24 Jan 2023

1 Minute to read
Metadata Search
Updated on 24 Jan 2023

1 Minute to read
---
Share feedback
Thanks for sharing your feedback!
Note
This is a machine-translated version of the original Japanese article.
Please understand that some of the information contained on this page may be inaccurate.
summary
In Trocco's Data Catalog, you can search tables and columns based on metadata.
It also supports filtering of search targets and search scopes.
Supports fuzzy search
The metadata search feature uses Elasticsearch as a search engine and supports fuzzy Japanese searches.
For example, if you search for "sales" or "sales," you'll get the same results.
procedure
Enter the string you want to search for in the search bar and click the magnifying glass icon or press Enter.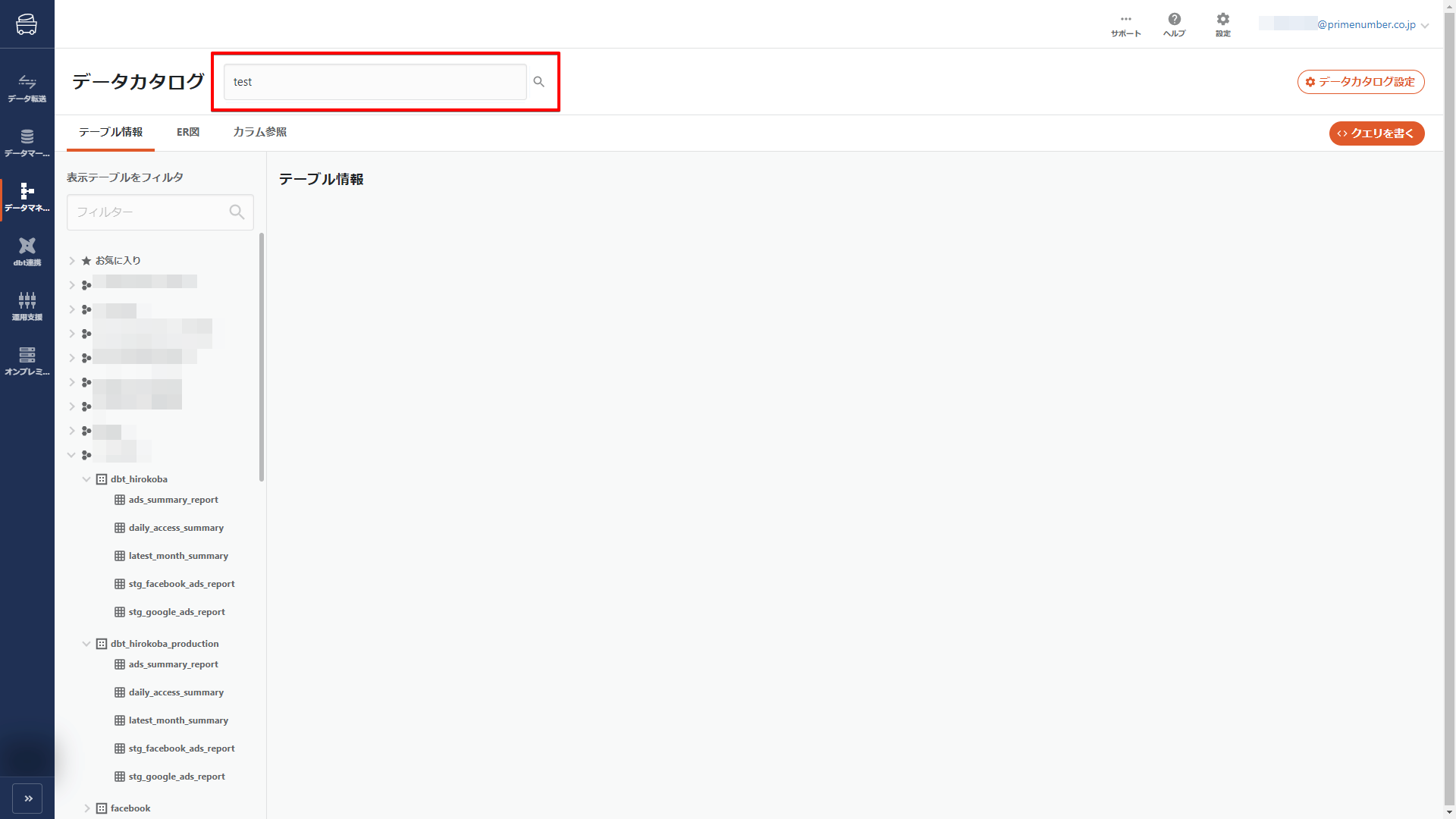 The Search Results tab appears, displaying a list of search results.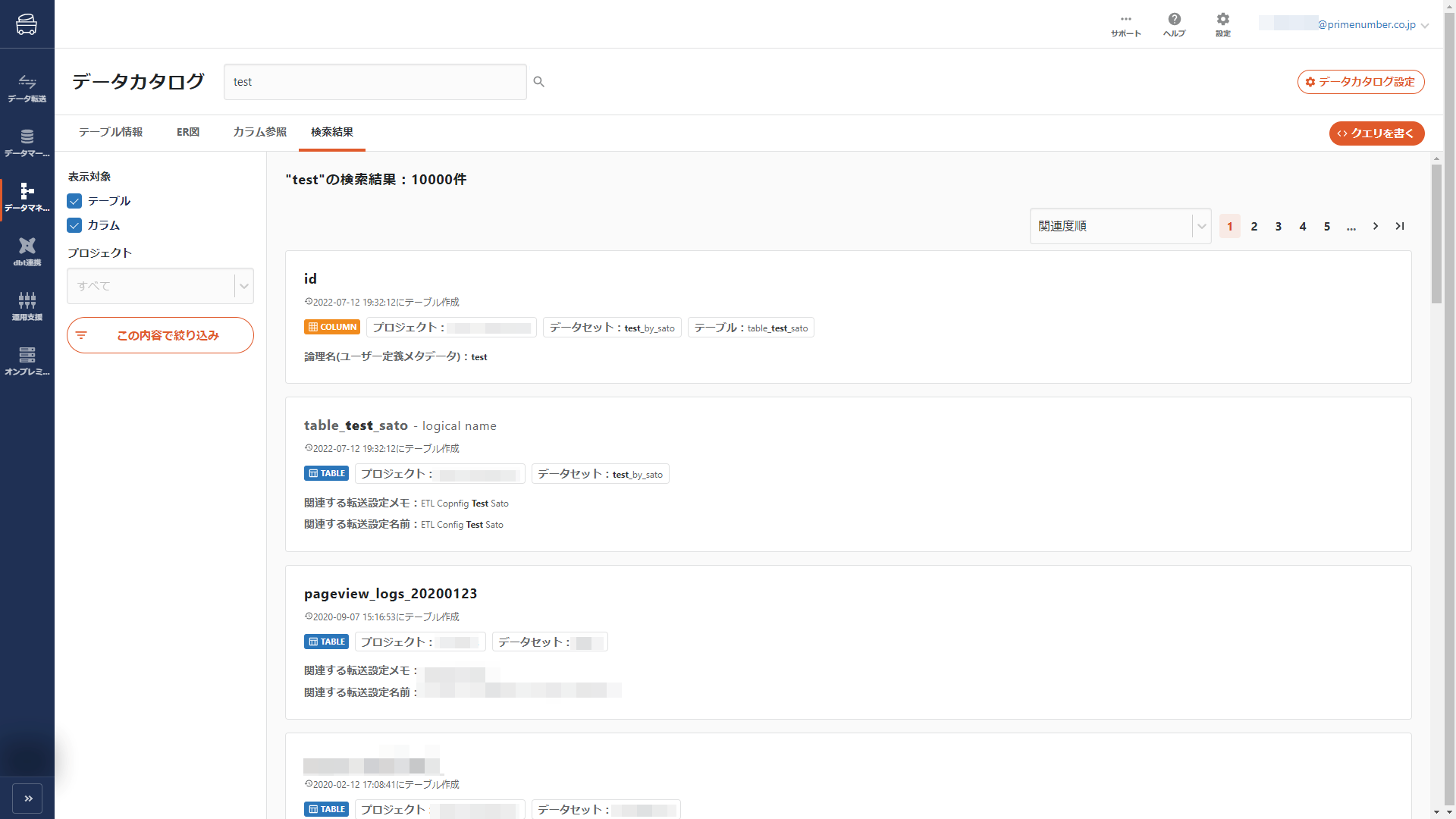 Filtering search results
When searching only for either a table or a column

Remove the check boxes below to be displayed as appropriate.

To filter the scope of the search

Please select arbitrarily from the selection items displayed at the beginning. The lower-level choices are displayed.
In the case of BigQuery, the dataset field is displayed when you select a project, and the table field is displayed when you select a dataset.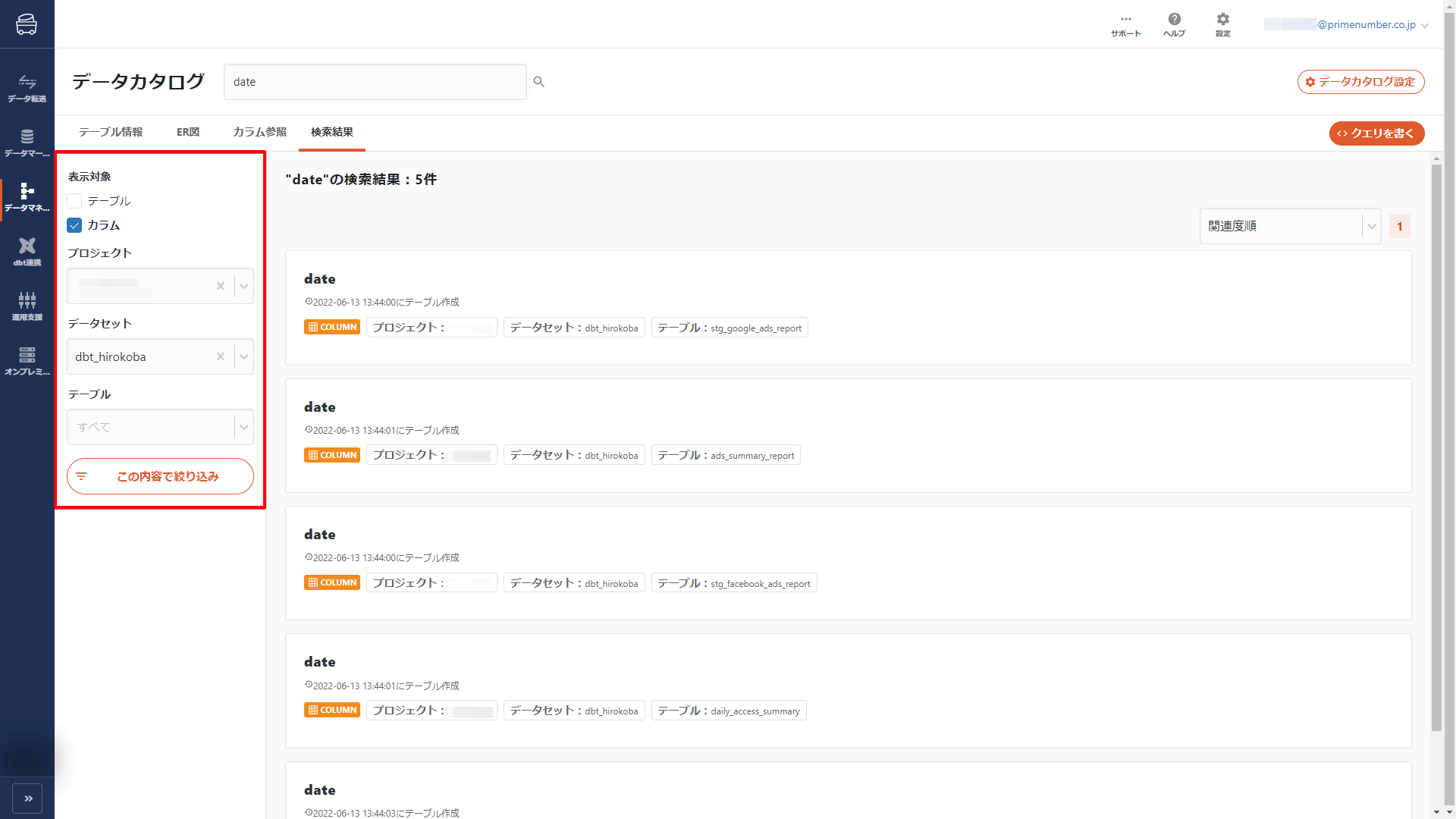 Search results display order
You can also sort the table by creation date (newest first, oldest first).
---
Was this article helpful?
---
What's Next