Release Notes - December 2022
06 Jan 2023

2 Minutes to read
Release Notes - December 2022
Updated on 06 Jan 2023

2 Minutes to read
---
Note
This is a machine-translated version of the original Japanese article.
Please understand that some of the information contained on this page may be inaccurate.
Hello! We will bring you the release information for December 2022!
---
Notice
Forwarding source LINE ads
Data extraction using the LINE Ads API
The other day, LINE Corporation released a method for extracting advertising data using APIs.
In line with the above, trocco has newly started providing connectors using the LINE Ads API.
For details, see Forwarding from - LINE Ads.
Forwarding settings
Transfer fromAppsFlyer
Transfer source AppsFlyer newly added 🎉
It supports the transfer of various raw data reports.

For details on retrievable report types, fields, and constraints, please refer to Transfer Source - AppsFlyer.

Forward to HubSpot
Support for 🎉 renewal of contact subscriptions
You can now select ansubscriptionobject type.

For details on the schema of the transferred data used when renewing a subscription, refer to Updating a Subscription.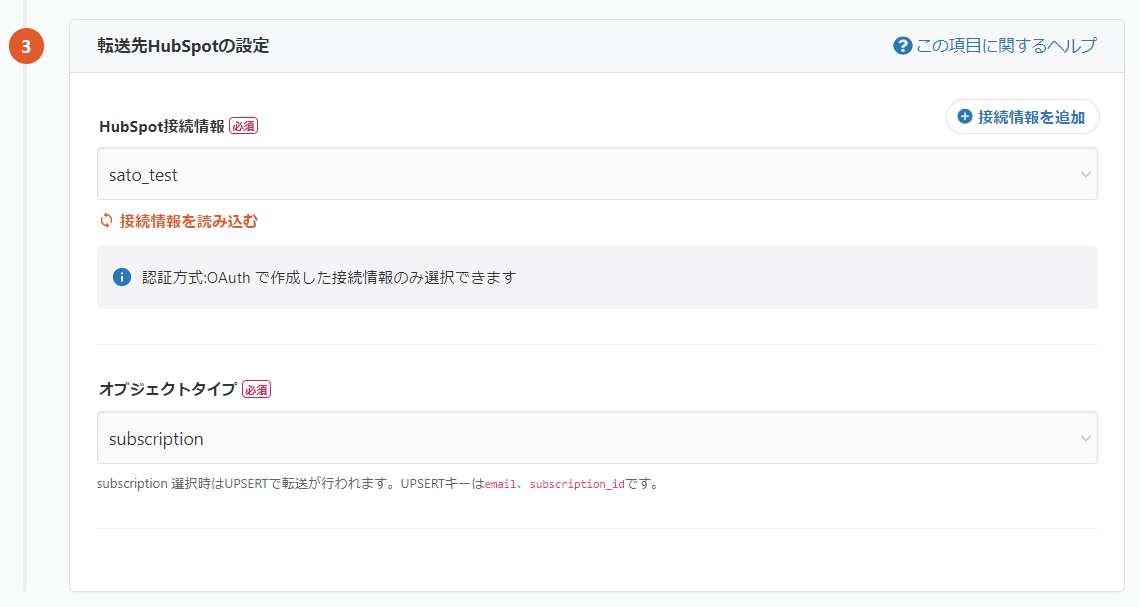 Connection Information
Amazon S3
Support 🎉 for connecting to Amazon S3 using IAM role authentication
Added support for authentication by IAM roles.
This makes it possible to connect to Amazon S3 without placing an AWS key on trocco.

In the Amazon S3 connection information, you can select IAM roles as the AWS authentication method.
For details such as the procedure for issuing IAM roles, refer to S3 connection information.

UI/UX
Forwarding settings list
Supports 🎉 bulk deletion of schedule settings
On the transfer setting list screen, you can now delete the schedule settings associated with the selected transfer settings at once.

The following procedure allows you to display the settings screen for batch deletion of schedules.

Notification settings
Support 🎉 for notification when job execution is skipped
You are now also notified when a job is skipped.

Slack/email notifications for transfer jobs, sink jobs, and workflow jobs are eligible.
The following is an example of a Slack notification when a transfer job is skipped.

Managed transfer settings
Visualize 🎉 usage in workflows
You can now see which workflows are using managed transfer settings from the details screen.

It is also displayed on the details screen of the individual transfer settings in the managed transfer configuration.

Workflow Definition
Easy 🎉 to switch task execution logs
On the workflow job execution screen, by clicking each task at the top of the page, the display of the execution log at the bottom of the page can now be switched.

For complex or large workflows, or workflow jobs that have been reexecuted multiple times, it is easy to review the execution log for each task.

API Updates
Forwarded fromFacebook lead ads and forwardedfromFacebook Ads creatives
The Facebook API used for the above transfer source has been updated from v14 to v15.
---
In addition, the following renovations have been added.
Team Features - Resource Group Details

On the resource group details screen, dbt job settings and dbt repository are now displayed.

---
That's all for this release.
If you have any releases that interest you, please feel free to contact our Customer Success Representative.
Happy Data Engineering!
---
Was this article helpful?
---
What's Next