trocco tutorial creating and running forwarding settings configuring forwarding settings
07 Dec 2022

1 Minute to read
trocco tutorial creating and running forwarding settings configuring forwarding settings
Updated on 07 Dec 2022

1 Minute to read
---
Note
This is a machine-translated version of the original Japanese article.
Please understand that some of the information contained on this page may be inaccurate.
summary
This page describes the steps to manually run a transfer job based on the transfer settings that you created.
1. Go to the new job execution screen
From the detailed settings screen of the created transfer settings, click Execute in the upper right.
You can check the detailed settings of the forwarding settings here.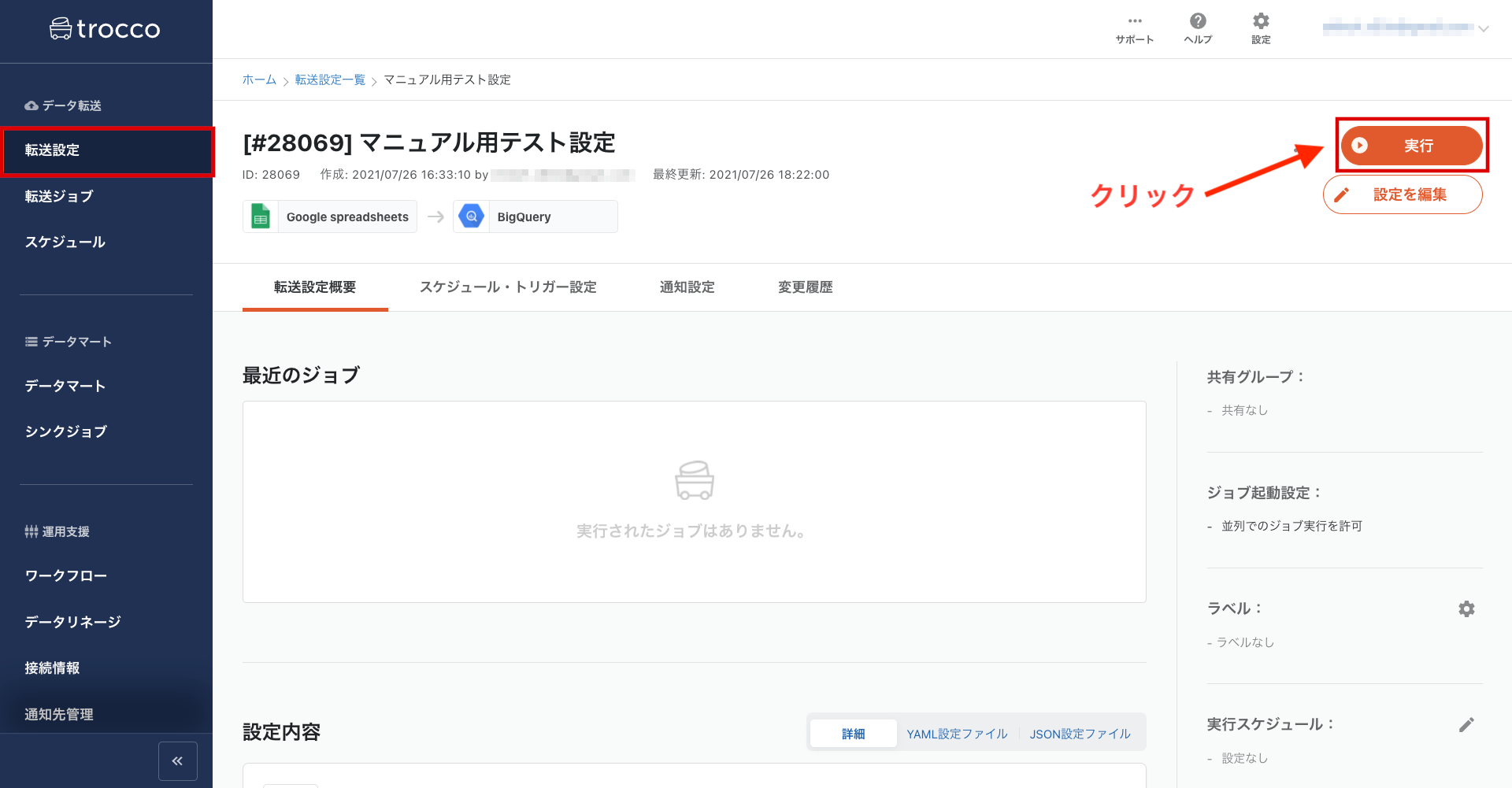 2. Run the transfer job
After entering the execution notes and how to expand the custom variables, click "Run Job" at the bottom right of the screen.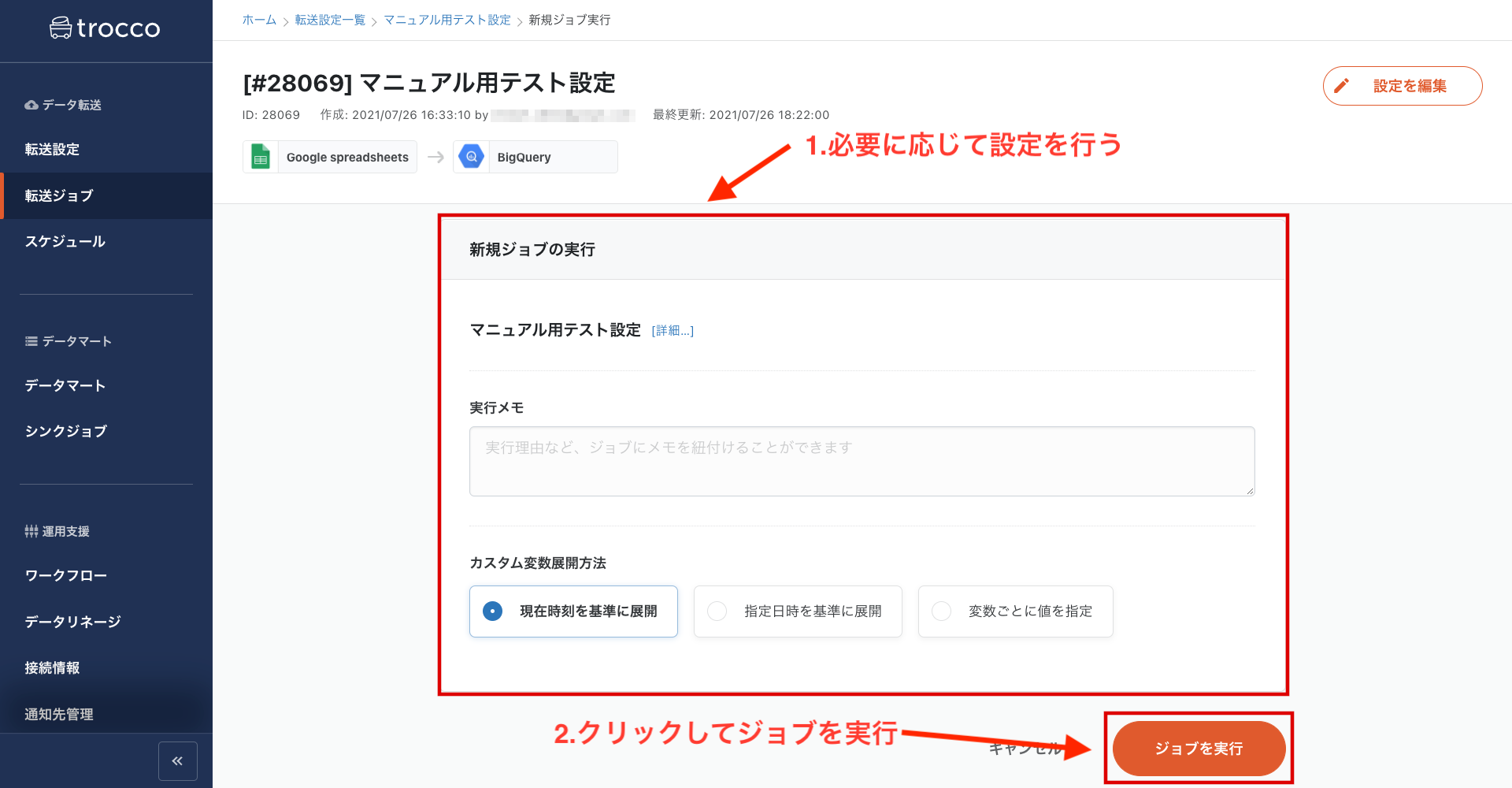 3. Check the execution result
The job will run, so wait a few moments for it to complete.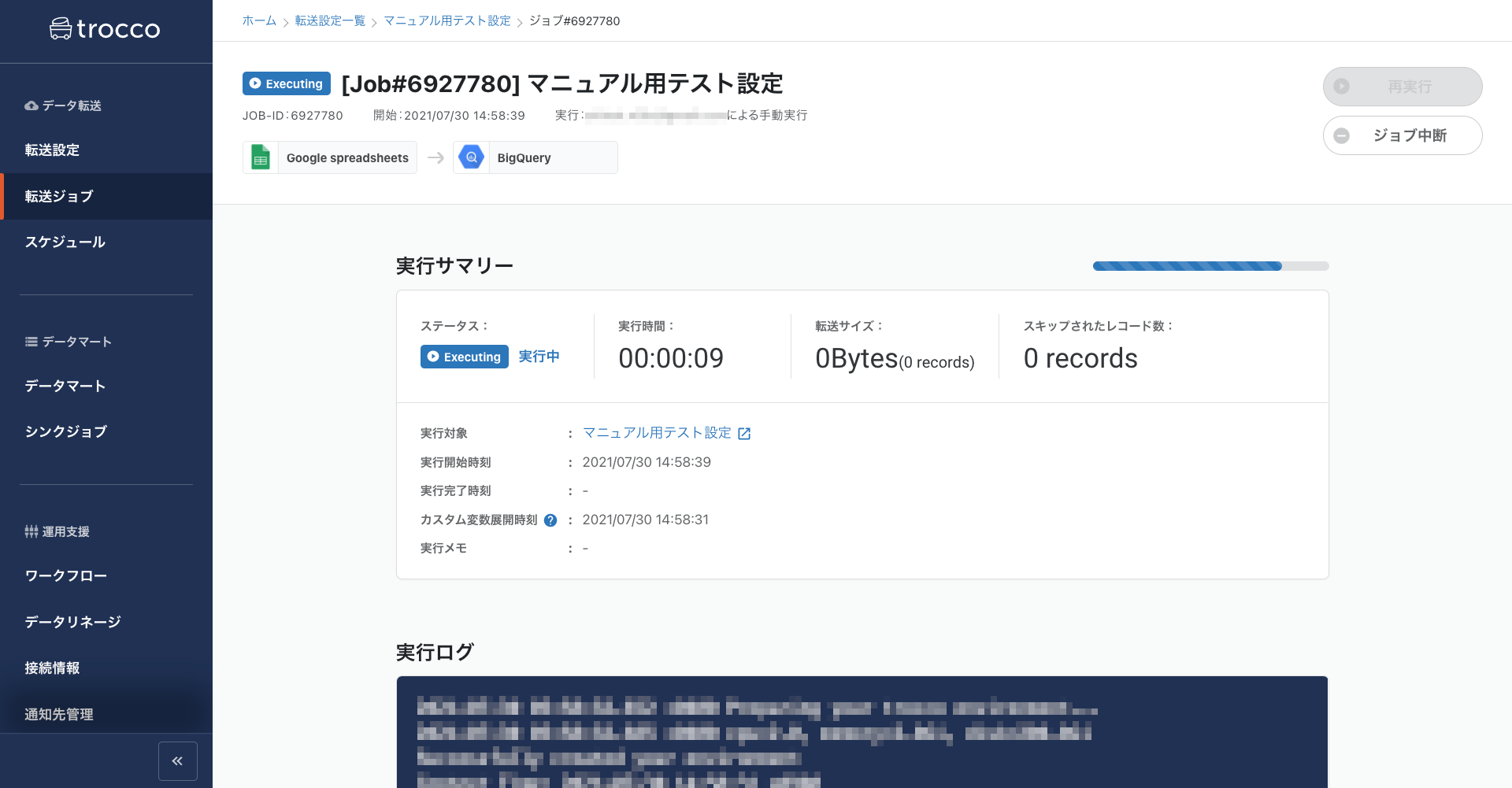 Confirm that the job is complete and it is finished.
From the rerun at the top right of the screen, you can transfer again with the same settings.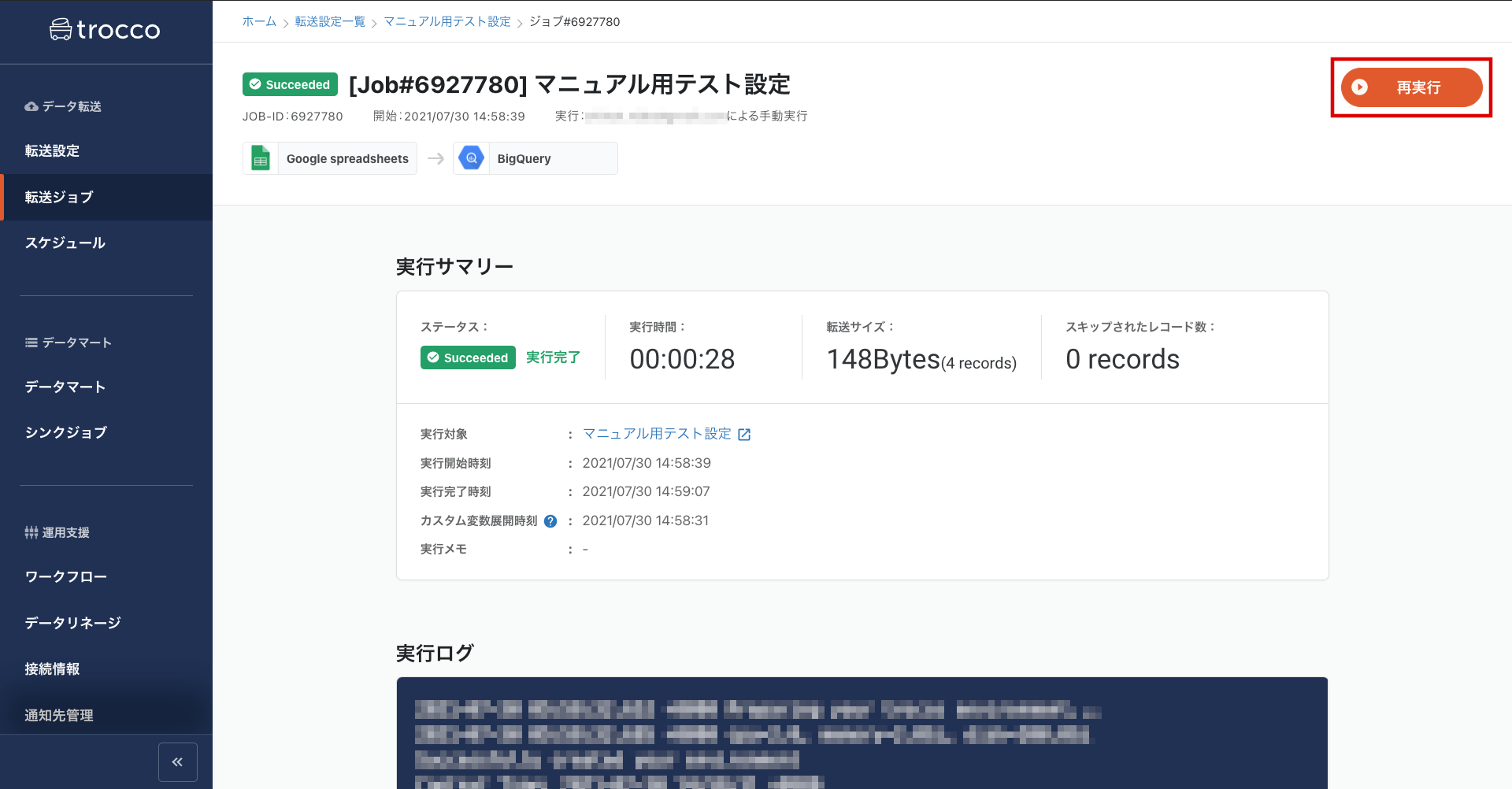 ---
Was this article helpful?
---