Step 1 - Configure Data Source and Destination Settings
31 May 2023

1 Minute to read
Step 1 - Configure Data Source and Destination Settings
Updated on 31 May 2023

1 Minute to read
---
Share feedback
Thanks for sharing your feedback!
Overview
This page explains how to configure your data source and destination settings.
Step 1 - Configure Data Source & Destination Settings
In step 1 enter a name for your configuration, as well as the essential information needed for your source and destination connectors.
General Settings
Enter a name for the ETL Configuration You can also enter notes if needed.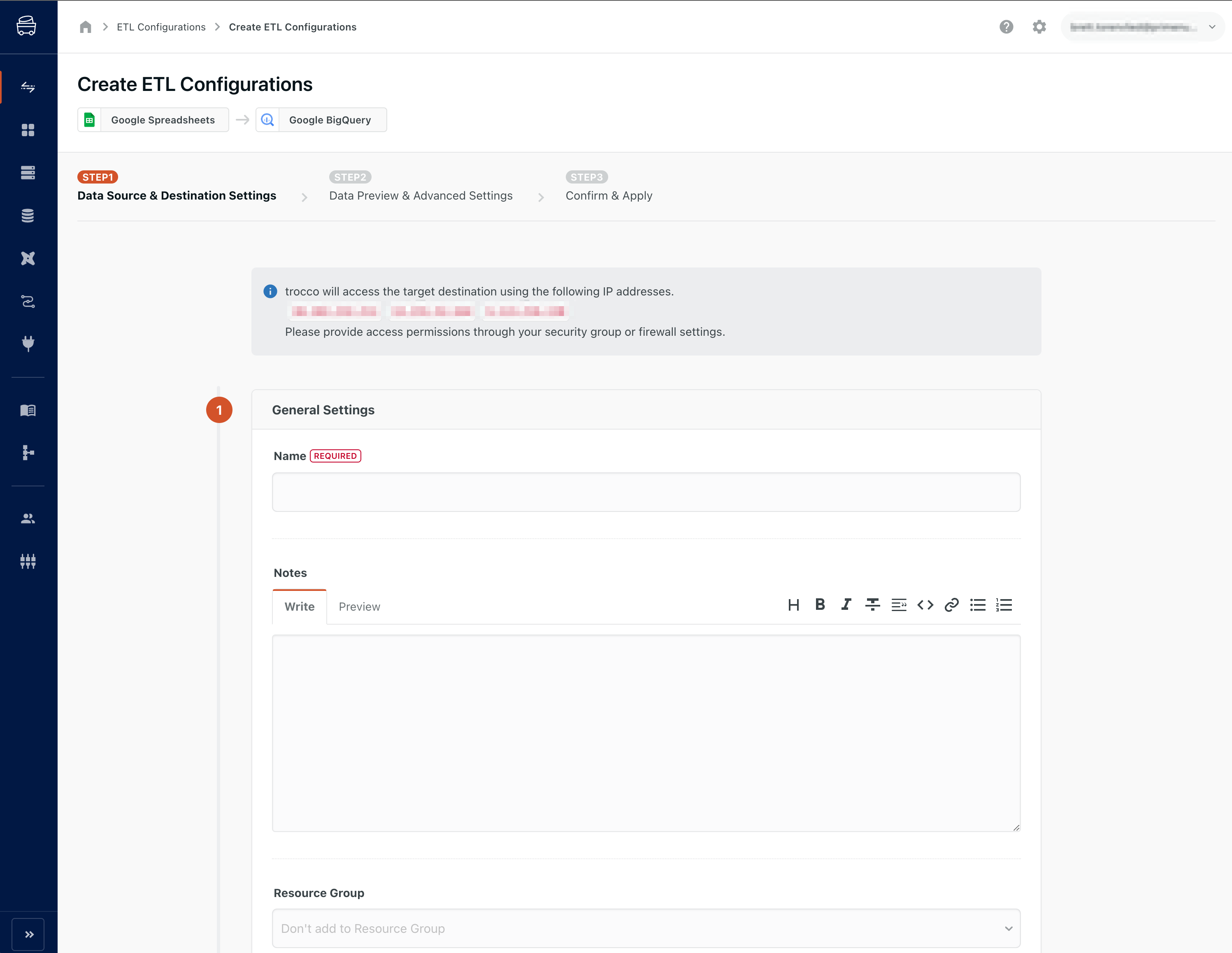 Accounts Using the Teams Feature
In the General Settings you can specify a Resource Group for access controls. For more information, see Resource Groups.
Data Source & Destination Settings
In this example we will use Google Sheets as the data source and Google BigQuery as the destination.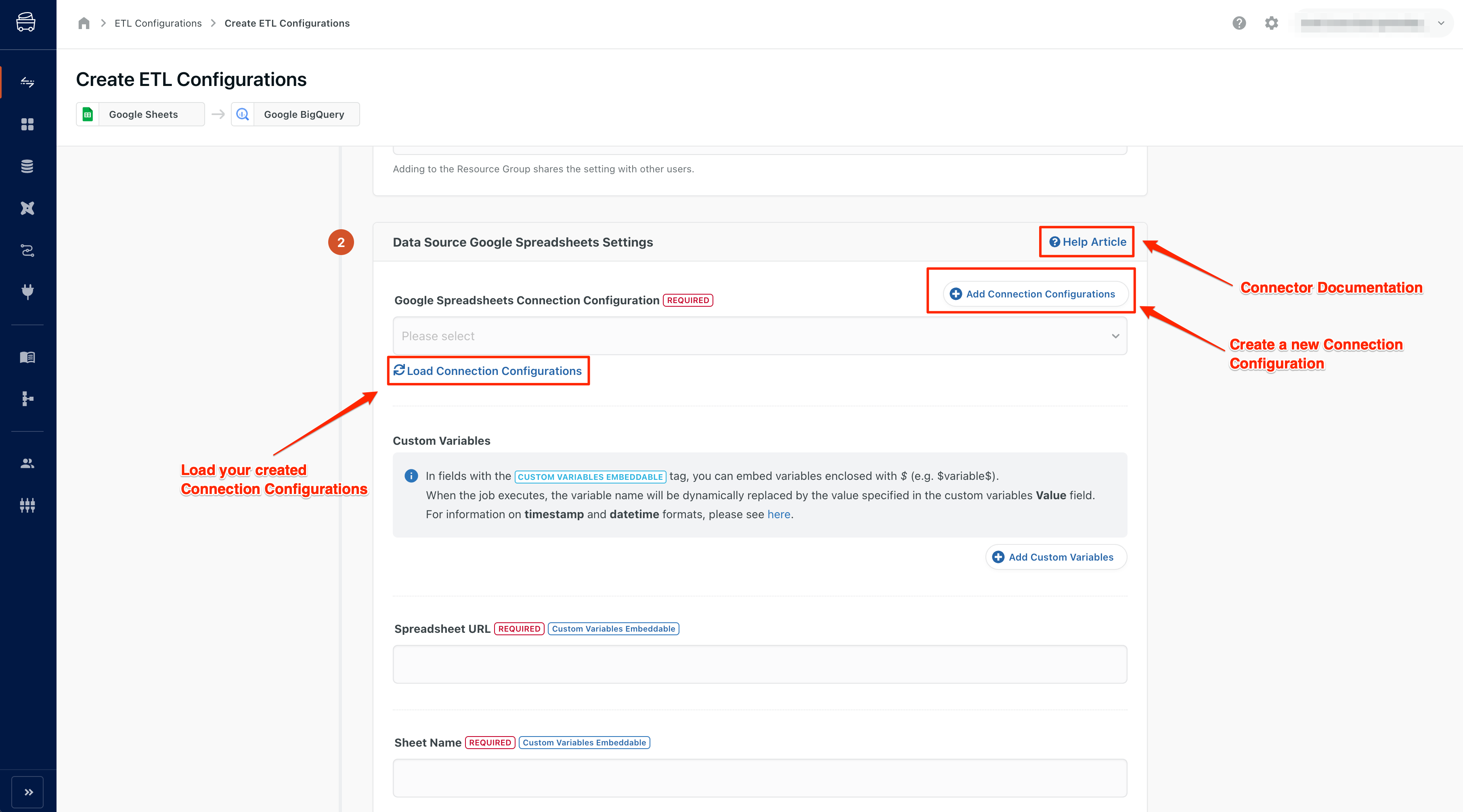 Connection Configurations
If you haven't yet created a Connection Configuration, click Add Connection Configurations.
If you have created the Connection Configuration in advance, click Load Connection Configurations.

A list of pre-created Connection Configurations will be displayed. Select the Connection Configuration that you wish to use.
About Input Fields for Each Connector
The required inputs when creating an ETL Configuration vary depending on your connector.
For further information on each input field, click Help Article.
This will take you to the documentation for the relevant connector you're trying to set up.
Next Steps
After completing your source and destination settings, click Next at the bottom of the page.
See Step 2 - Data Preview & Advanced Settings.
---
Was this article helpful?
---
What's Next