Step 3 - Confirm and Apply
Step 3 - Confirm and Apply
---
Share feedback
Thanks for sharing your feedback!
Overview
This page explains the Step 3 - Confirm & Apply step, when setting up an ETL Configuration.
Step 3 - Confirm & Apply
In step 3 you can review and save your ETL Configuration settings.
Checking Your Configuration
Check your settings. If there are no problems with your settings, click Save.

If needed, enter a description for your changes and click Save.

Your configuration is created.
Next Steps
For information on running your ETL Configuration, see Running an ETL Job.
Test Execution
For some destination connectors such as BigQuery, you can run a test execution to check if your settings are correct by clicking Run Test Execution with Modified Settings.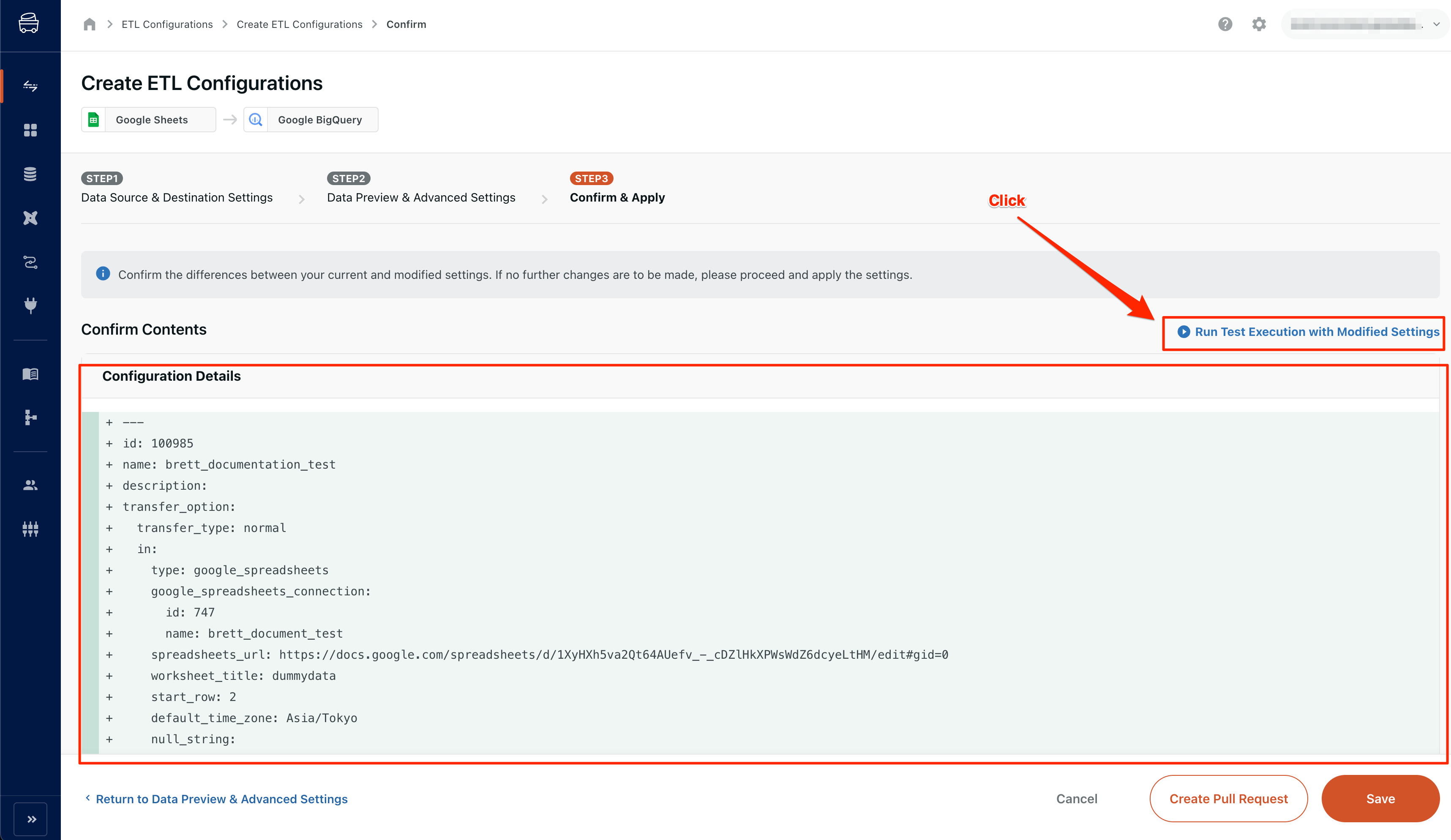 A popup window will appear. From here click Run Test Execution to perform the test.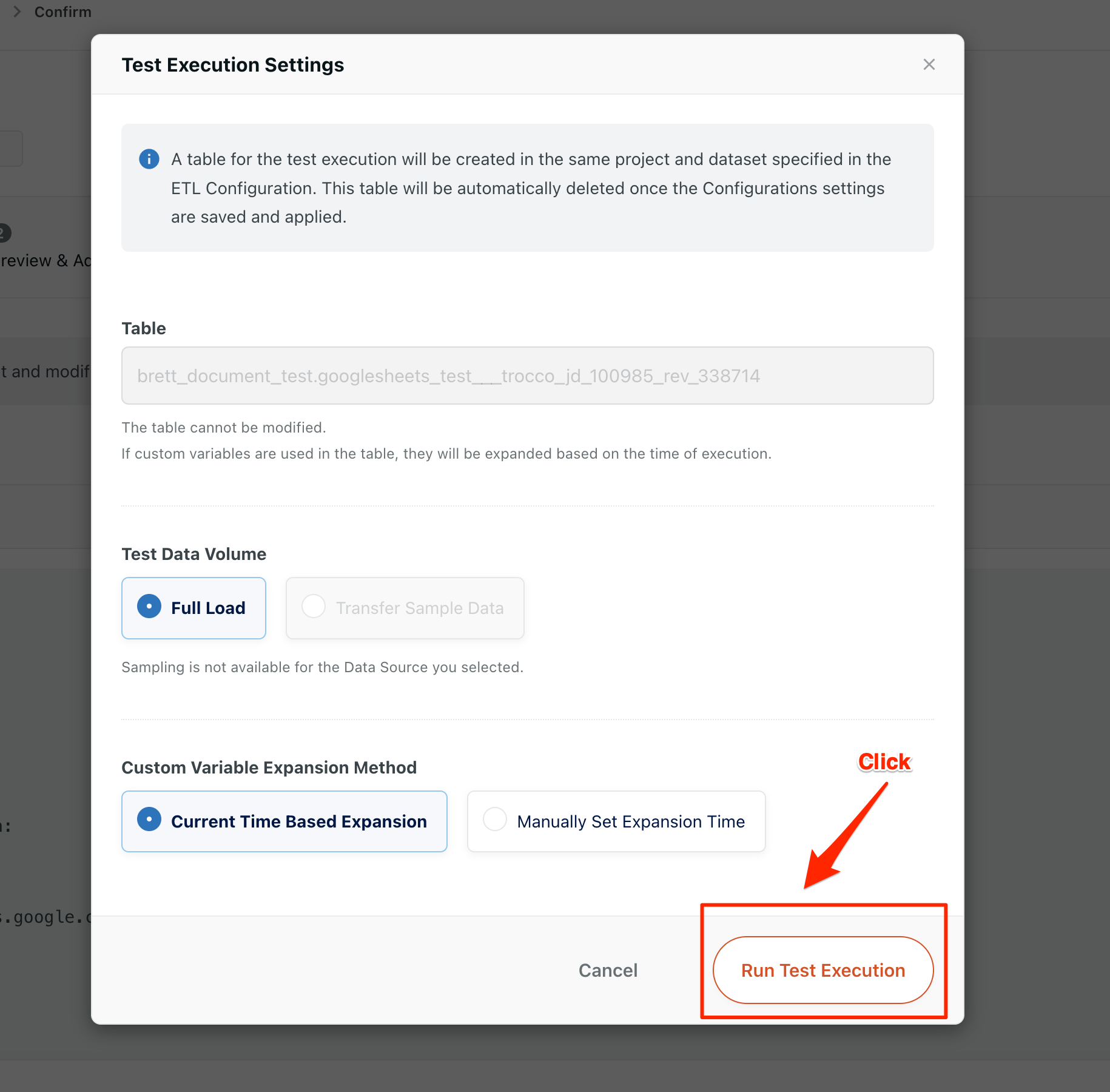 After being redirected to the confirmation screen, wait for the test to complete.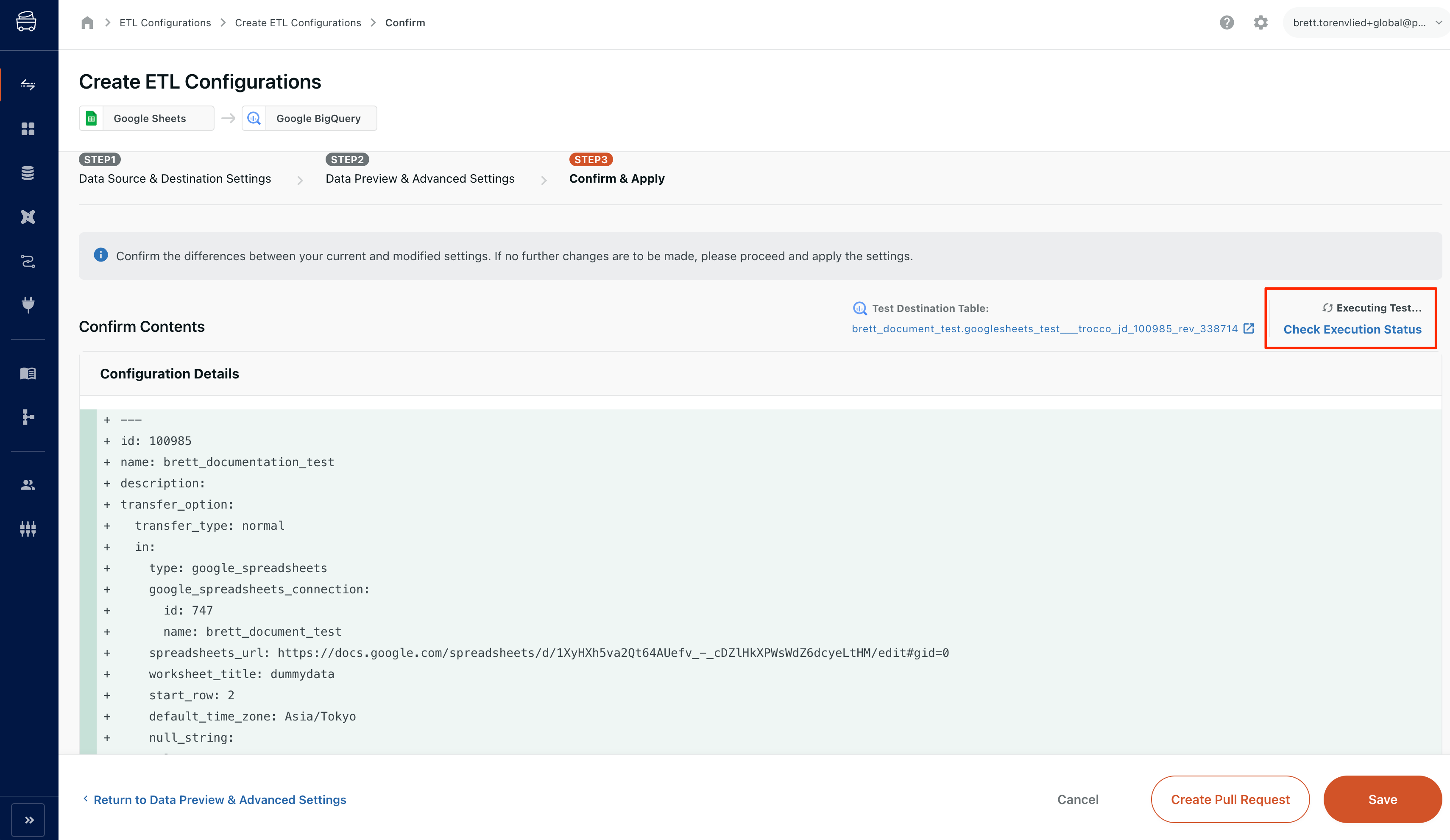 Once the test run completes, if successful, Test Execution Complete will appear as shown below.
If the test fails, check your configuration settings in step 1 and step 2, then try again.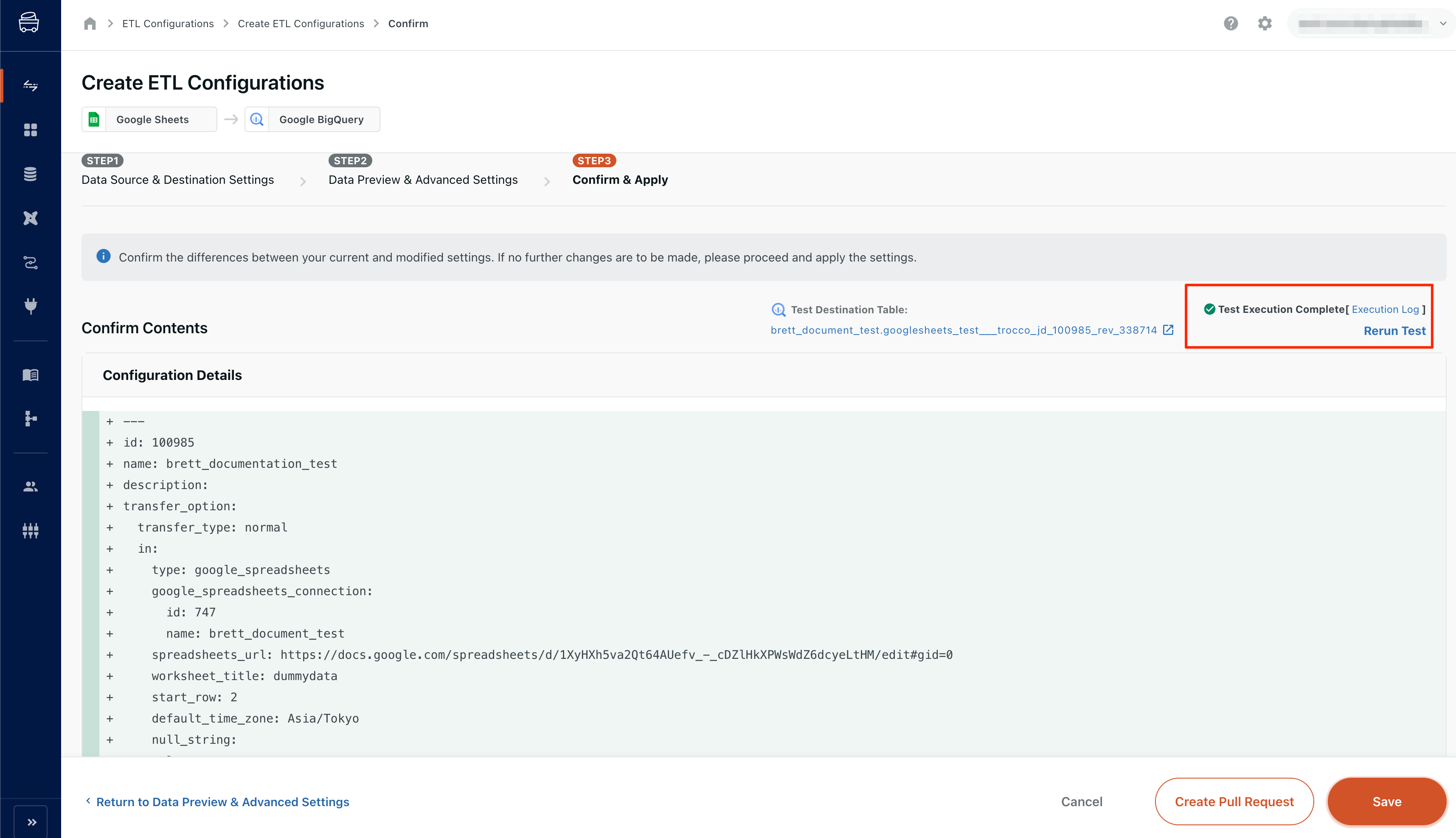 After confirming that the test execution is successful, click Save at the bottom of the screen.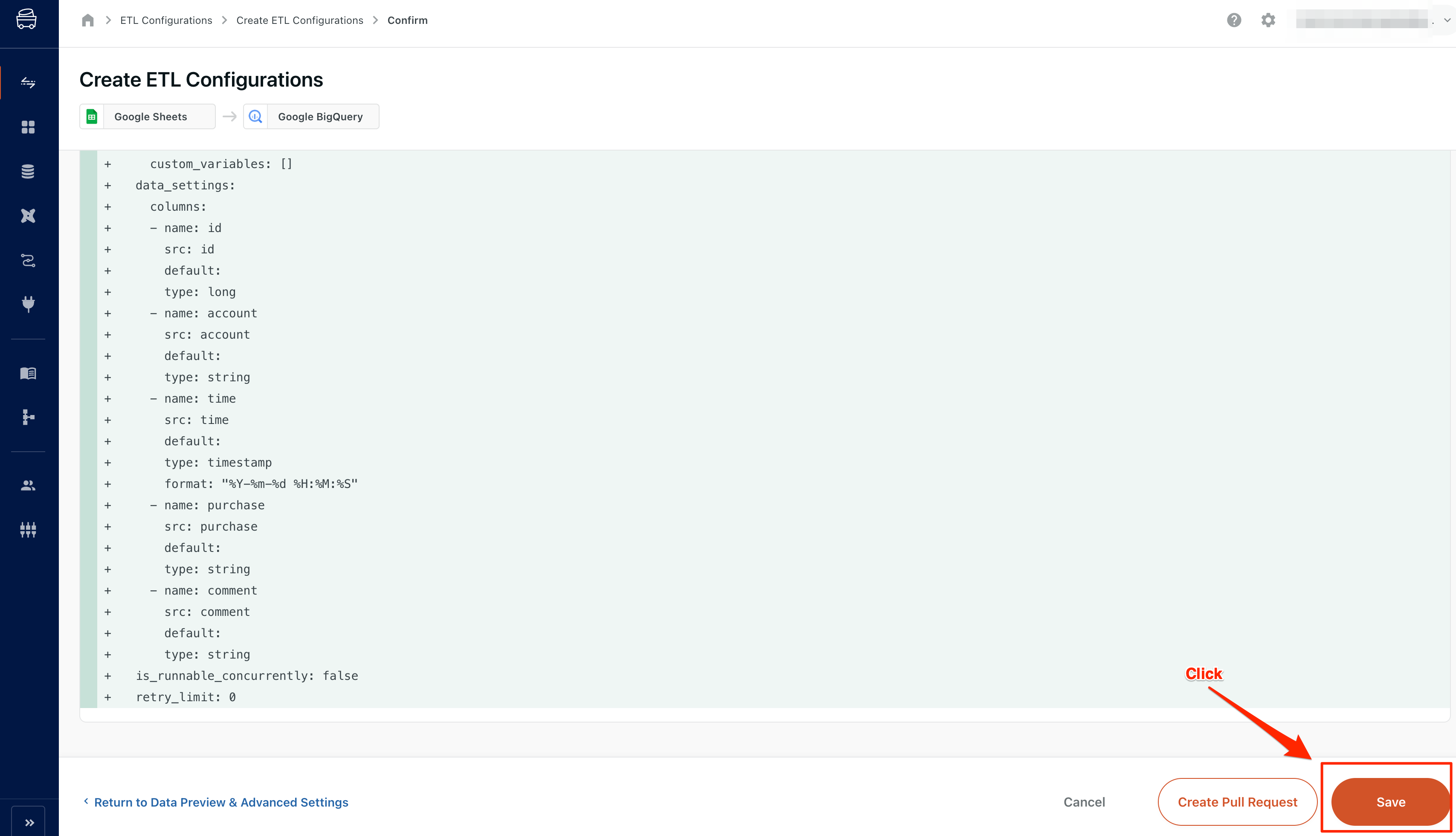 Finally, the Save & Apply ETL Configuration popup window will appear. Click Save to finish.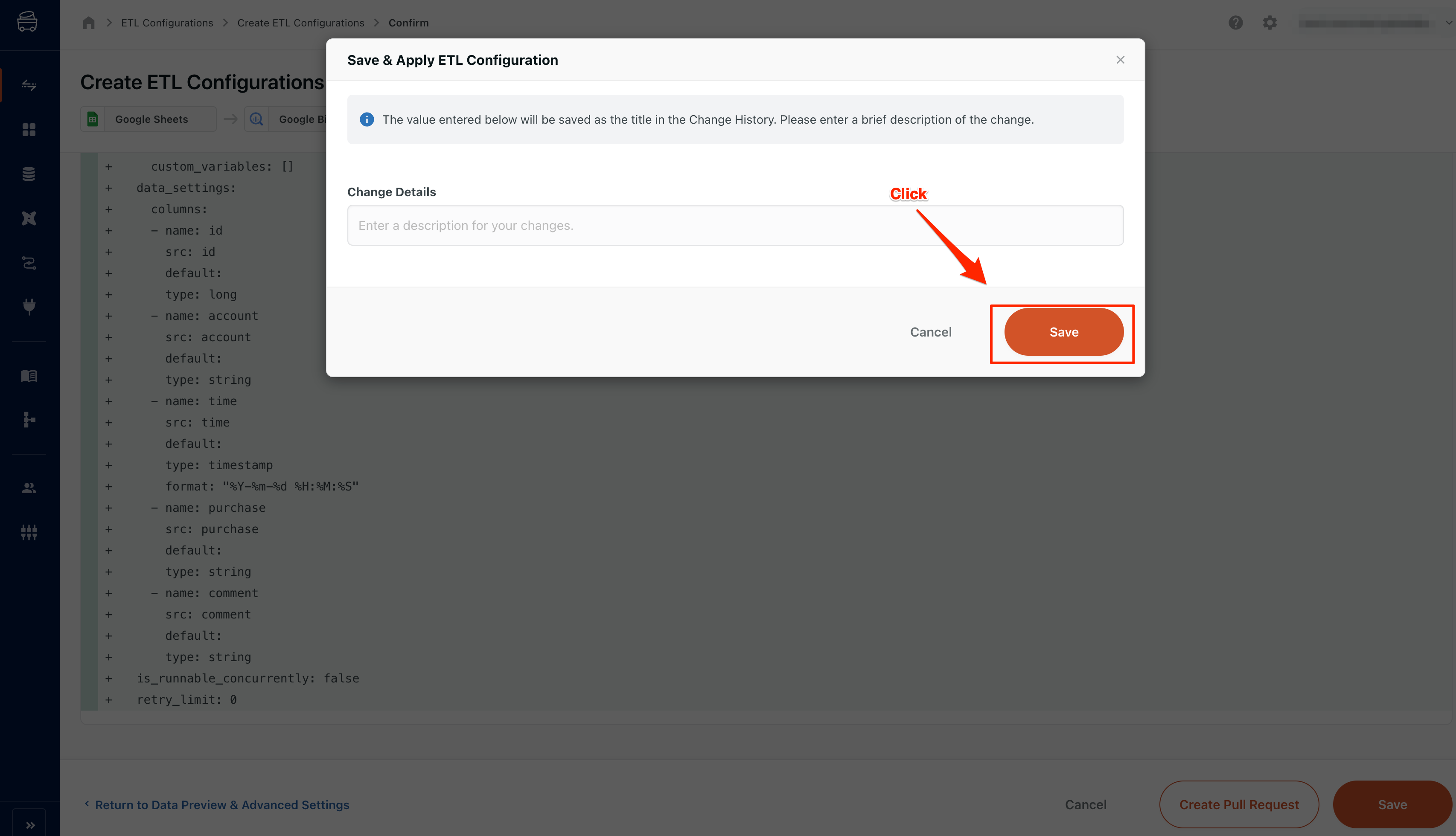 ---
Was this article helpful?
---