trocco tutorial workflow features creating a new workflow definition
07 Dec 2022

1 Minute to read
trocco tutorial workflow features creating a new workflow definition
Updated on 07 Dec 2022

1 Minute to read
---
Note
This is a machine-translated version of the original Japanese article.
Please understand that some of the information contained on this page may be inaccurate.
summary
This page describes how to create a new workflow definition.
By defining workflows, you can properly manage dependencies for multiple transfer jobs.
Create a new workflow definition
To create a workflow definition, follow these steps:
Click Workflow Definition


Click Create New Workflow


Enter the required information and click Save.

Items that can be set in a workflow definition
Item name
description
Summary settings
Enter basic information for the workflow definition you want to create.
Job execution settings
Enter the settings for workflow execution.
Sharing settings
If you use the Teams feature, you can set it up.
Specifies the resource group to which the workflow definition to be created belongs.
If you do not want them to belong to any resource group, leave this field blank.
supplement
The team function is a paid option.
To do so, please contact your sales representative or Customer Success.
If the workflow definition is successfully created, you will be taken to the flow edit screen.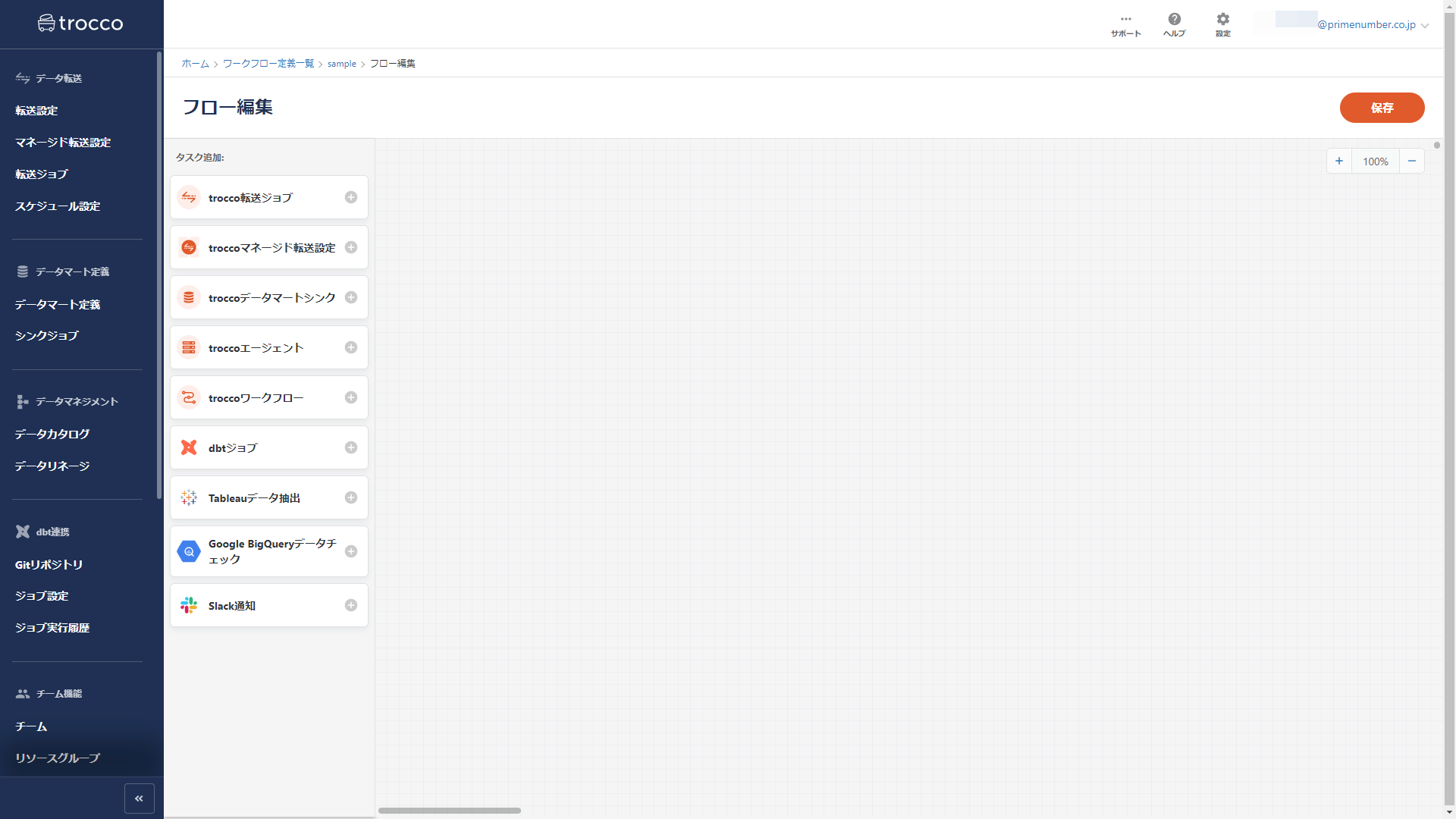 ---
Was this article helpful?
---