How to create an app and get tokens for Facebook ads reporting, conversions and offline conversions
07 Dec 2022

1 Minute to read
How to create an app and get tokens for Facebook ads reporting, conversions and offline conversions
Updated on 07 Dec 2022

1 Minute to read
---
Note
This is a machine-translated version of the original Japanese article.
Please understand that some of the information contained on this page may be inaccurate.
summary
Learn how to create an app token for Facebook Ads reporting, conversions and offline conversions.
Create an app
First, create the Facebook app.
Go to your Facebook Business Manager > business settings page and click Apps > Add > Create new app ID in the sidebar.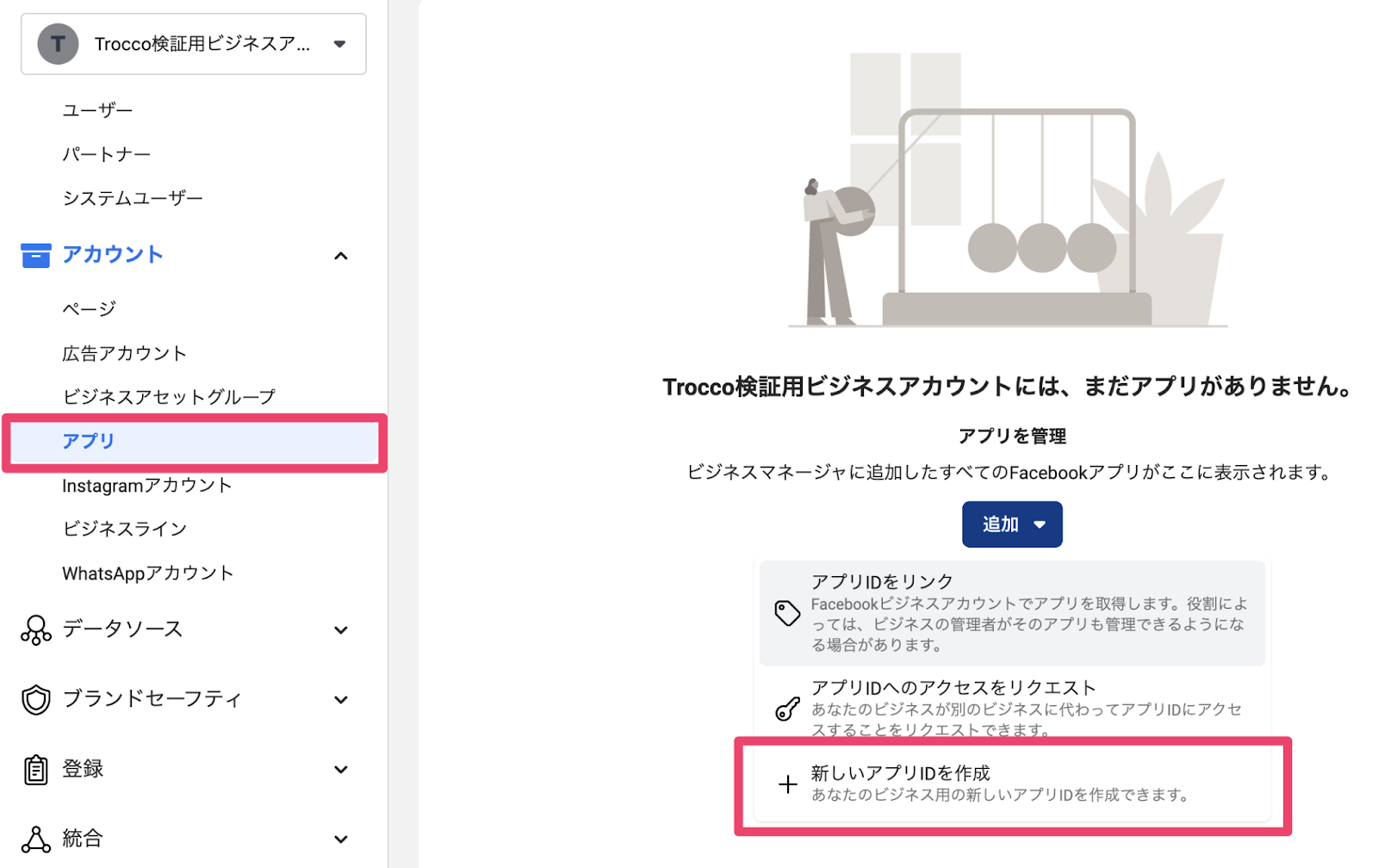 Select Business as the app type and click Next.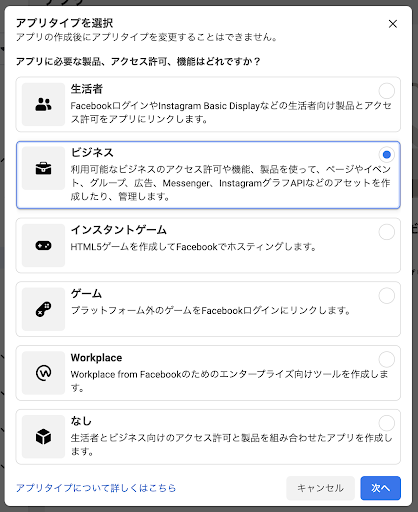 On the app creation screen, enter various information. The purpose of the app is to choose yourself or your business.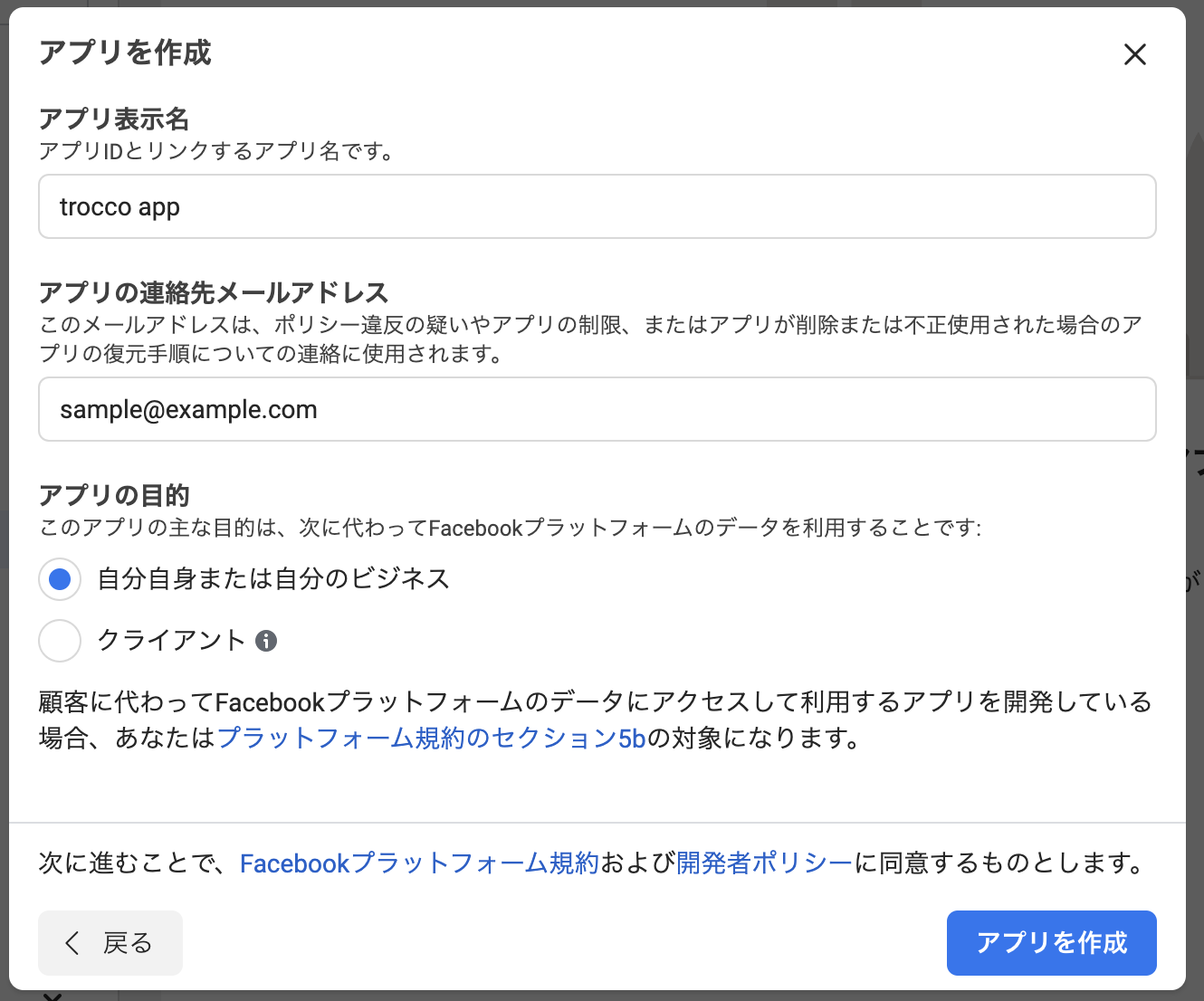 This completes the creation of the app.
Create a system user and obtain a token
Go to the business settings page and select User > System User.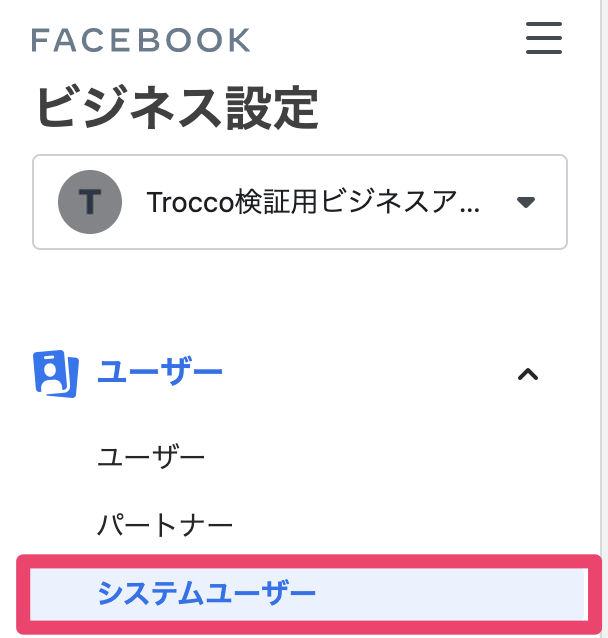 Click Add New System User.

Select Administrator System User as the system user role.

Select the system user you created and click Add Asset.

Assign permissions to ad reporting data, conversions, and offline conversions to system users below.
Select an ad account (if you're using offline conversions or Facebook Ads reporting data) and select Full permissions > Manage ad accounts to save your changes.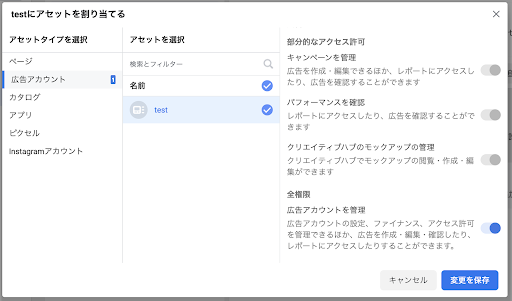 Select the pixel (if you're using conversions), then select Manage all permissions > pixels to save your changes.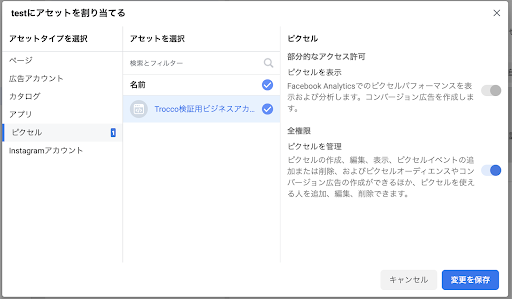 Select a system user and click Generate New Token.

Select the app you created, check the ads_management of available permissions, and click Generate Token.

Copy the generated token and enter it in the connection information of trocco.
---
Was this article helpful?
---
What's Next